---
---
This Flexible Bit Extension is the answer to removing screws or bolts in tight spaces. Easy to flex and easier to screw.
Our tools is easy to use. Just attach a drill/screwdriver on one end and screw and socket/screw on the other end. Flex the extension to access the screw or bolt and start placing in a new screw or removing one, it's that easy!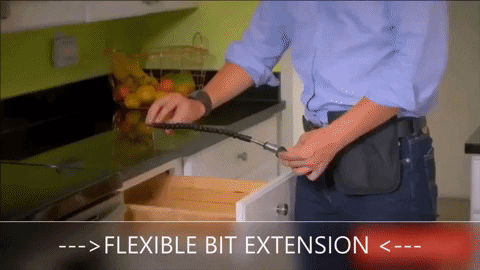 Flexibility:
The Flexible Bit Extension can bend to angles up to 360 degrees. With this flexibility you will be able to reach screws or bolt in almost any spot.
Durability:
This product is made up of metal on the interior to withstand extreme turning forces, and a plastic of the exterior to provide a solid grip.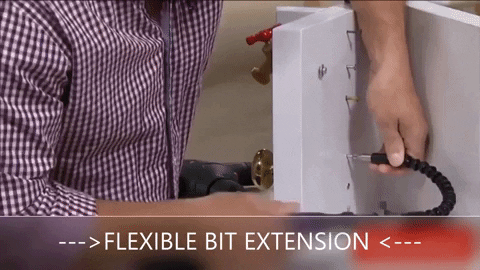 Portability:
This tool is so small and Light weight it can fit in your pocket. With a length of 132mm, you will be able to carry around the flexible bit extension anywhere and everywhere.
Hexagonal Shank: 6.35mm (1/4)
Inner Hexagon: 6.35mm (1/4)
Length: 295mm
_________________________________________________________________________________
Get this product today and enjoy Free Shipping.
OUR GUARANTEE: If You Are Not Satisfied With This Product We Will Gladly Refund You The Purchase Cost.